Til konfirmationen er det ofte en rigtig god ide, hvis du, som konfirmanden, har lavet en takkesang som alle kan synge med på. Det viser at man sætter pris på alle de mange forberedelser som ens forældre og familie har gjort for at kunne holde denne store fest for dig, som hovedperson. Her i artiklen vil du kunne finde et par gode råd om ting man bør inkludere i sin takkesang, og til sidst vil man kunne finde en hel skabelon til en takkesang, som man kan benytte som den står – eller blot bruge den som inspiration til at skrive sin egen takkesang.
Sjov takkesang fra konfirmanden
Her finder du en takkesang, som kan bruges til stort set alle konfirmationer. Det er en rigtig hyggelig og god takkesang, som både takker mor,far, bedstemor og bedstefar og gør lige grin med de problemer, som man nu engang kan have med sine forælde. Du kan sagtens benytte dig af denne skabelon, og bruge den, som den står – MEN jeg vil nu nok anbefale at du kun benytter den som en skabelon, og prøver at skrive dine egne vers, og derved blot får lidt inspiration fra teksten. Alle kan mærke, hvis du selv har prøvet at gøre den lidt personlig, og når det nu er dig, der er blevet drillet hele dagen, så kan du måske bruge denne sang til at give lidt igen til din far/onkel/morfar eller lignende!
Takkesang: Hammerfedt Hammerfedt
For mig der holdes fest, nu kommer hver en gæst!
Traditionen må, man altid stole på,
Konfirmand er blevet, det har efterlevet!
Jeg har set meget frem til denne dag!
Det hammer hammer fedt, nu skåler vi om lidt!
For min far og min mor, de dejligste på jord,
Kærlighed og livet, det I mig har givet
og en stor fest for mig i dag!
Familiens trygge rammer, den byder megen gavn!
ved min side står I altid år for år,
Troen på mig selv er, også det, som tæller.
de ord som I gav med på livets vej!
Det hammer hammer fedt, min sang er slut om lidt!
og jeg siger nu og her, til far og mor især,
Tak for dette gilde, jeg det gerne ville.
Og meget højt elsker jeg jer begge to!
Takkesang: I en kælder sort som kul
Når I er til fest i dag, så er det mig I hylder,
og jeg håber på mit bord, mange gaver fylder!
Knallertkort jeg ønsker mig, kører stærkt nu nytter ej,
der bliver protesteret: nu er jeg konfirmeret.
Jeg nu til de voksnes lag helt så afgjort hører.
Lommepengenes beløb må gerne blive større!
Knallert vil jeg gerne have, tøj jeg ønsker tjekt og smart,
nu bliver jeg feteret: nu er jeg konfirmeret!
Heldigvis vi lever nu i moderne tider,
så jeg selv bestemme må, hvad jeg vil og gider!
Opvask bliver moders sag, falder ikke i min smag,
det gør mig deprimeret: nu er jeg konfirmeret!
Jeg i skolen dygtig er, skal ej repeterer,
altid hjem jeg kommer med flotte karakterer!
Fin jeg er til grammatik, stiv jeg føles i gymnastik.
Dog er jeg rutineret: for nu er jeg konfirmeret.
Om det bliver helt så skønt, det jeg godt gad vide,
håbet det er lysegrønt – jeg får nok at vide,
vent nu blot til du bliver stor, det er altid voksnes ord!
Et er dog garanteret: nu er jeg konfirmeret!
Takkesang: Jeg en gård mig bygge vil
Alle er samlet her i dag,
mange tak skal i jo ha´
Jeg har skrevet – jeg har visket!
Og her i sangen jeg har fisket,
jeg har digtet, og lavet om!
og jeg nåede det før i kom.
Jeg vil her ved dette bord,
gerne tak' min far og mor,
nu jeg bede alle gæster,
der for mig jo glade fester,
om at hjælpe mig i gang!
med denne store takkesang.
Kære mor, jeg elsker dig,
og jeg ved du elsker mig,
vi har skændtes, vi har hvinet,
men mest af alt, så har vi grinet
så I andre må gerne tro,
at min barndom har været god!
Kære gæster I bør vide,
at alle gaver i har givet,
alle penge og det andet,
det kan ikke bruges på landet,
derfor jeg til storbyen tager,
og den tur den bliver rar.
Tak for denne gode fest,
Jeg vil nu bede hver en gæst
som er samlet her ved bordet,
hjælpe mig så hele koret.
råber stort og højt hurra,
for min kære mor og "far"!
Takkesang: Jeg ved en Lærkerede
Nu er jeg konfirmeret,
festen den er igang,
Tak tak jeg godt vil sige,
det gøres med en sang.
Se denne sang skal være
en tak til mor og far,
Nok stride I kan være
men kærlighed I har.
Vi på hinanden skænder,
men ved alligevel,
vi altid vil være venner,
og det er da mit held.
for hjælpen er jo tæt ved,
når alting brænder på,
især hvis matematikken
den er vanskelig at forstå.
Om mormor vil jeg synge
for hende kan jeg li',
du er jo altid hjemme,
så jeg kan komme forbi.
Et andet vers skal skrives
om søde bedstefar,
du altid har en tyver
og du er bare så rar.
Så er der lillebroder
som jeg skal nævne her,
du skal mig altid pine
og slå mig her og der.
Men når du dig så keder
og tommelfingeren trille
så er det at du spørger mig
' NAVN, hvad skal vi spille?
Men nu er sangen omme
og jeg vil gerne ha'
i letter jeres vomme
og råber højt HURRA.
Hvad bør man have med i takkesangen?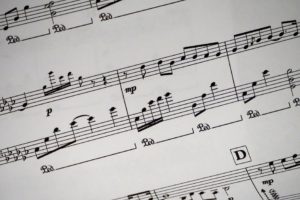 Der er en række ting som man altid bør nævne i takkesangen. Det siger sig selv at takkesangen er ment som et "tak" til sine forældre, venner og familie. Den skal både sige tak til dem, der har stået for forberedelserne, men takkesangen bør også takke for at ens forældre har været der for en lige siden man blev født.
Man bør altså få sagt tak for:
Tak til forældre for at være der for dig!
Tak til de gæster, der er kommet for at fejre dig.
Og selvfølgelig et stort tak for alle gaverne.
Før man går i gang med at skrive selve takkesangen er det en god ide at nedskrive en række stikord, som man evt. kan bruge i forskellige vers. Man bør max have ca. 10 vers, og hvert vers bør handle om en bestemt ting. Man kan således skrive vers om:
Tak til en bestemt person (et vers kan takke mor, et andet far, morfar, mormor, farmor, farfar, bror, søster etc.)
Fortæl om en sjov historie
Lav lidt grin med en af dine forældre
Brug sidste vers til at sige endeligt tak, og bede folk om at rejse sig til et sidste "Hurra" eller "Skål".
Når man skal sætte sig ned for at skrive sangen er det selvfølgelig også vigtigt at man finder en god melodi, som man kan skrive sangen over. Her bør man vælge en simpel og let genkendelig melodi, som selv de mindste børn blandt gæsterne kan synge med på. Et par ideer kunne evt. være:
Den lille frække Frederik.
Se den lille kattekilling.
I en kælder sort som kul.
Jeg ved en lærkerede.
Jeg en gård mig bygge vil.
Det er hammer hammer fedt.
Jeg er en glad lille cowboy.
Der bor en bager
Takkesangen til mor og far og resten af gæsterne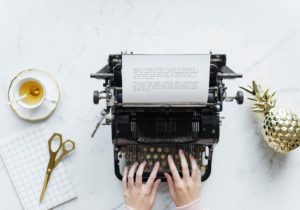 Takkesangene herover er rettet til alle gæsterne som en stor tak for gaverne og for at de har været med til at fejre dig på denne store dag. Det er kun en gang i livet, man får lov at opleve denne dag, så alle dem der har været med til at fejre dig, bør man give et ekstra og personligt tak til, når dagen er omme!
Dog er der ofte to personer, som man bør give en ekstra stor tak til. Vi har snakket om det ovenover, men det er selvfølgelig ens forældre. Måske er du ikke helt klar over det, men dine forældre har formentligt gået gennem mange forberedelser for at I har kunne få en så god fest som muligt. Og der er mange mange forberedelser, som har skulle være styr på, før I kan sidde og nyde den gode mad, se de mange sjove indslag, høre de mange taler osv. her i dag. Derfor er mange af de bakkesange, som du kan finde herover i listen også specielt målrettet til ens forældre. Der er ikke kun ord til forældrene, for som man kan læse, så er der også mange af de andre gæster og selvfølgelig ens søskende, som bliver takket gennem sangen. Det er dog altid vigtigt at man får sagt et ordentligt tak til sine forældre i sangen. Det er dem der har gjort mest for at festen er blev et en succes, og ofte så er forberedelserne begyndt ikke bare måneder før, men ofte i et år eller flere før den store dag løber af stablen.
Man behøver ikke bruge flere vers på at takke sine forældre. Men som man kan se i mange af sangene ovenover så er et eller to vers ofte fint til at få sagt et par søde ord til dem.
Alternativer til takkesangen
Mange vælger at skrive en takkesang helt selv, men selvfølgelig med lidt inspiration fra nogle af de sange som allerede er skrevet – fx dem som man kan se i listen herover. Mange vælger dog at gå skridtet videre og skrive en lille takketale. Hvis man ikke er så meget for at skulle rejse sig op og sige noget til sine forældre foran så mange mennesker, så er det også helt i orden, og det er præcis af denne grund at takkesangen er blevet til. Det ene udelukker dog ikke det andet, så hvis du føler at du har modet til det, så vil en takketale helt sikkert også kunne falde i god jord hos alle gæsterne.
Når man skriver takketalen til sine forældre, skal man tænke over mange af de sange ting, som hvis man sidder og er i gang med at skrive takkesangen. Du skal selvfølgelig have takket dem der skal takkes, og så er det vigtigt at du tænker mere over, hvad der ellers skal være i talen: her kan det være en ide at fortælle om en sjov historie som du har oplevet med nogle af gæsterne.
Du kan læse vores store guide om at skrive en takketale her.
Hvad skal du have styr på udover takkesangen?
Udover takkesangen til konfirmationen så er der et par andre ting, du sagtens kan tænke over når du skal være det store midtpunkt til konfirmationen.
Først og fremmest så vil der helt sikkert være mange indslag til konfirmationen. Der vil være mange sjove lege og underholdende taler og sange, men dermed ikke sagt at du ikke også kan forberede noget til dagen. Det kan du finde mere inspiration om her: underholdning til konfirmation.
Vil du se flere forslag til melodier man kan bruge, så tag et kig i vores guide om at skrive konfirmationssange.